Thoughts from your StrapOn Mistress in Manchester
The idea of anal sex creates mixed feelings in men, representing something of a taboo for the uninitiated – myths pervade, that it's necessarily a painful and messy experience, or that it goes hand in hand with bi or gay tendencies. Let me reassure you that enjoying the sensual realm of anal is not just for those who identify as submissive or gay. Why then?
Without venturing into too much biology to kill the mood, inside the anus contains a network of tingly nerve endings and a small walnut-shaped gland called the prostate. When stimulated, the prostate or the male G-spot, can bring new heights of sexual excitement and pleasure. Aside from the sexual thrills and spills, a regular prostate massage a couple of times a month may do wonders for erectile dysfunction. Also improved ejaculation, reduced pelvic pain and tension, and overall sexual performance!
The basics
Before I get into detail about how I can rock the foundations of your sexual world, let me cover some basics. First-class arse play requires something of a learning curve, how to enjoy it means preparation with proper arse-cleaning techniques and discovering which lubes work best for play. One of the fears most people have is that it's potentially a messy business which is where correct preparation comes in. I do insist on my clients being scrupulously clean by giving themselves an enema beforehand. Then you can relax knowing you're saved from the embarrassment of an accident!
Whether you're new to anal play, strapon sex or already a size queen, with Me as your Guide, your Mistress and Tutor, exploring all the pleasures that bottoming holds will have you craving more and more as I introduce you to a myriad of possibilities.
At its most simple, we can begin with My adept fingers.
Picture being ordered to assume position bent over my desk, a well-lubed latex glove being snapped on my hand as my deft fingers begin teasing your tight sphincter, taking My time, circling at first before opening that pink hole up as I dart my finger in and out..watching your anus gape. For the more experienced boys out there, I absolutely adore watching my submissive slaves succumb to one of My signature first-class fistings, that feeling of pulsing fullness as my slippery hand invades your greedy hole and you take it like the puppet you are.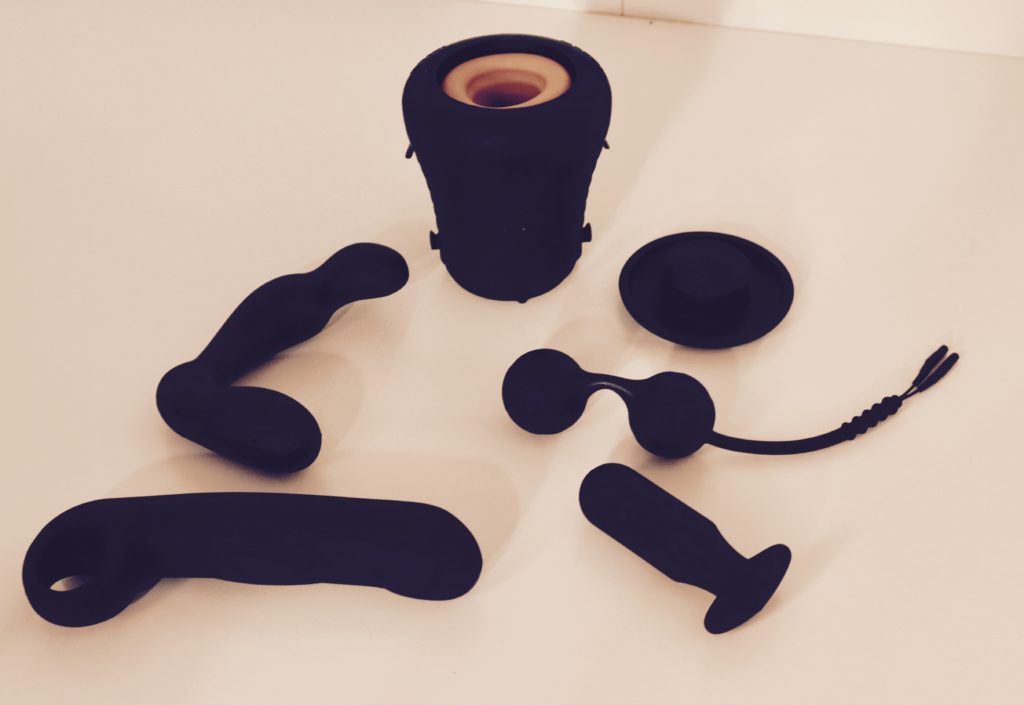 Anal Toys
Within My dungeon, I hold a huge array of Anal stimulation toys – butt plugs, dildos and vibrators, vibrating eggs and prostrate massaging toys to name but a few (see my previous post for more mouthwatering info ). When you session at the House of Sheba, you'll discover the revelation of just how good these toys feel. You'll feel like a kid in a sweet shop as you cast your eyes over my colourful collection and experiment with length, girth and texture. You'll be soon hooked on my prostate toys, specially shaped to find that sweet spot that produces stronger, harder orgasms so get ready for the cumshot of your life!
Too Extreme?
Extreme anal is a joy to behold and I'm more than happy to watch you squirm … gagged, shackled and helpless in my gynae chair or bondage swing, legs spread awaiting my attention as I slather your arse with lube and consider My options. Naturally, I've got a wicked cache of specialist toys to take your submissive experience up several notches with one of my XL dildos, inflatable or electrifying butt plugs. I'm always on the lookout for new pieces of equipment so if you've got something you particularly enjoy, bring it along.
Final words on Strapon Sex from Mistress Sheba
And finally, I couldn't write a blog on arse play without including the pleasures of strapon sex. It's always a satisfying session when I get to sport one of my fine strap on harnesses. The dominant power courses through My veins when I see a guy on all fours, arse upturned and waiting to receive my always hard strapon cock for a thorough fucking. Watching my slippery dildo ride in and out of your wet hole as I sink deeper with each stroke, My tempo in tune with your groans of pleasure as you push back and ache for the moment of blissful climax.