Sometimes all you need is a little encouragement..
Even in these enlightened times where fluidity between genders exists more freely, I'm prepared to hazard a guess that many self-proclaimed "heterosexual" males out there are harbouring a dirty little secret.
What am I referring to? Guy on guy action!
Even the most hardened machismo men might find their tastes running to bisexual porn. And once that visual touch paper is lit, it's easy to imagine how curiosity builds. That's where I, Mistress Sheba comes in. Let me walk you, naughty boys, through some gruelling forced bi scenarios …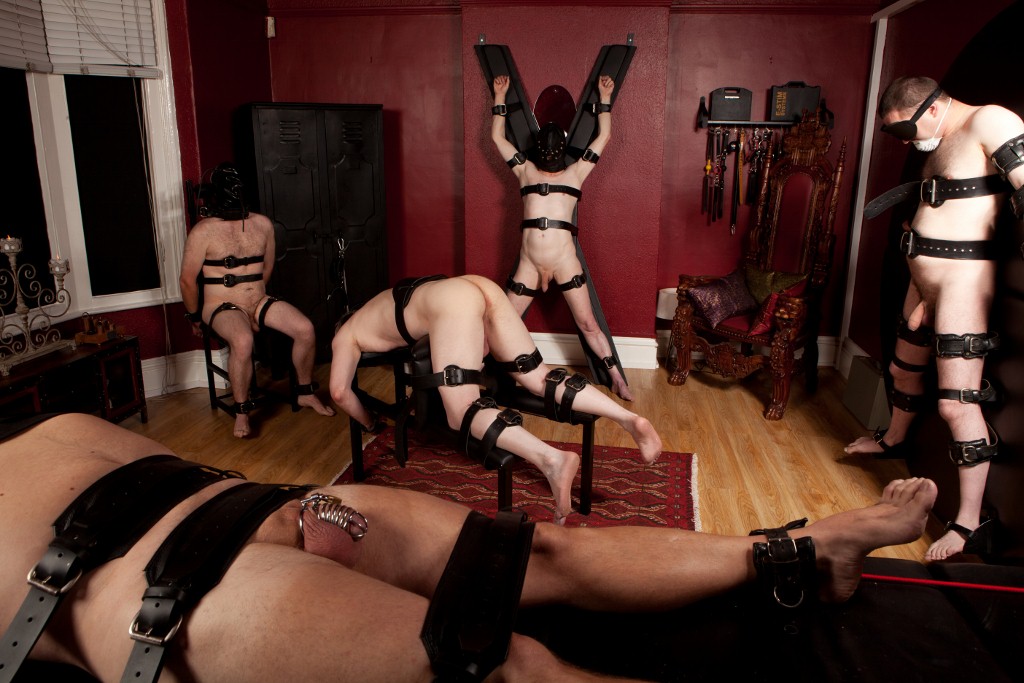 Let's say that you're already in touch with your feminine side.
You visit the House of Sheba to explore your girly yearning in what you believe to be a session of Sissification. Dressed in a frilly dress barely hiding your lacy panties, as you teeter gracelessly around in extreme heels. You obey my every demand and cringe as I verbally humiliate you for the brazen slut that you are. I'm far from satisfied with your feeble attempts to try to curry favour with Mistress today and I decide to expose you to the biggest shock of your life. You hear a knock at the door and I motion for you to answer it.
Standing before you is a wonderful specimen of manhood
It's one of my favourite bisexual clients. Without further ado (as briefed previously by Me), he slaps your face and orders you to your knees. I stand behind to prevent any idea of escape as he unleashes his already hard cock. Your eyes widen as the scene dawns on you as he forces it brutally in between your lipstick smeared lips. He's deep into your throat as you gag and futilely attempt to pull away. But of course, evil Mistress has your head firmly in her grip, enjoying the spectacle as your composure unravels.
My fine specimen of Hunk continues to thrust his fully erect meaty baton harder and faster into your wet mouth, climax building fast. I order him to stop and for you to lie down on the floor as this bisexual Superman resumes his role and masturbates furiously above your painted face. "Open wide and swallow " is my final command. A heavy load of warm spunk thuds into your mouth, brimming over in thick globules as you splutter. That is just one type of forced bi scenario I might entertain.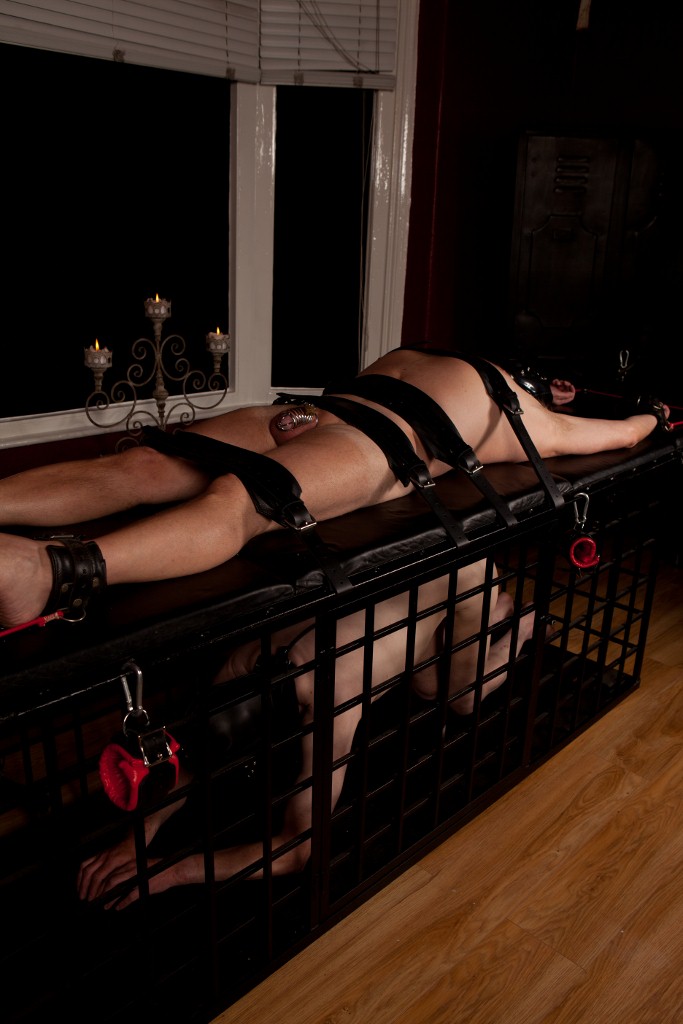 Forced Bi Slave Party
I'm always on the lookout for opportunities to watch man-on-man fucking. I'm horny just thinking of it. One of my favourite memories was an occasion some while ago when I'd organised a little soirée at my Dungeon for my best Dominant lady friends.
After we had been wined and dined courtesy of two of my well-trained submissives, I had already outlined that I would require unrestricted obedience for this occasion, that every order given was to be greeted with immediate compliance. Did I mention just how unrelenting my Domme colleagues are? Let's just say that these two heterosexual slaves had a very thorough conversion that evening from a shaky hesitant start – and the sight of both anus holes being ravaged by each well lubed, thrusting member was something to witness!
My assembled company of Mistresses did have to encourage stiff cocks from time to time with some stroking and coaxing but let me assure you before long rock-solid erections were in place and both men came hard several times during that session. I need not say that both returned for further Forced Bi sessions after that heady initiation.
So Gentlemen, never say never in my presence because that's a boundaries challenge I just can't resist!
Curious and want to find out more about Forced Bi?