If you're a submissive hungering to be held captive for extensive periods in heavy bondage or caged in a close, tight environment, then turn your hungry eyes toward Me. I am a Lady of the highest Domination dominion who favours perfection in every aspect of life. My business model reflects this, both in the way I've designed and installed my Dungeon space and in the manner in which I conduct each and every session.
I understand the psyche of the desperate yearning within you and together we will unfold and curate authentic scenarios to bring your inner longings to life. Communication is key. Before we engage on your journey, we talk …this is My way of getting under your skin for knowledge is POWER. From the outset, I will first bind you to My voice as with any Pavlovian interaction, you will learn to tune in and respond even in your most sublime trance state.
Together, we will while away the hours, prisoner and Captor.
I invite prospective "guests" to peruse my website and familiarise your inquisitive minds with what I have to offer as a stage for your fantasies. Specifically, I direct you to my Red Room and my Grey Room, both meticulously themed to set the scene, and equipped with the finest fetish furniture to accommodate extended caging and bondage including signature pieces by Fetters.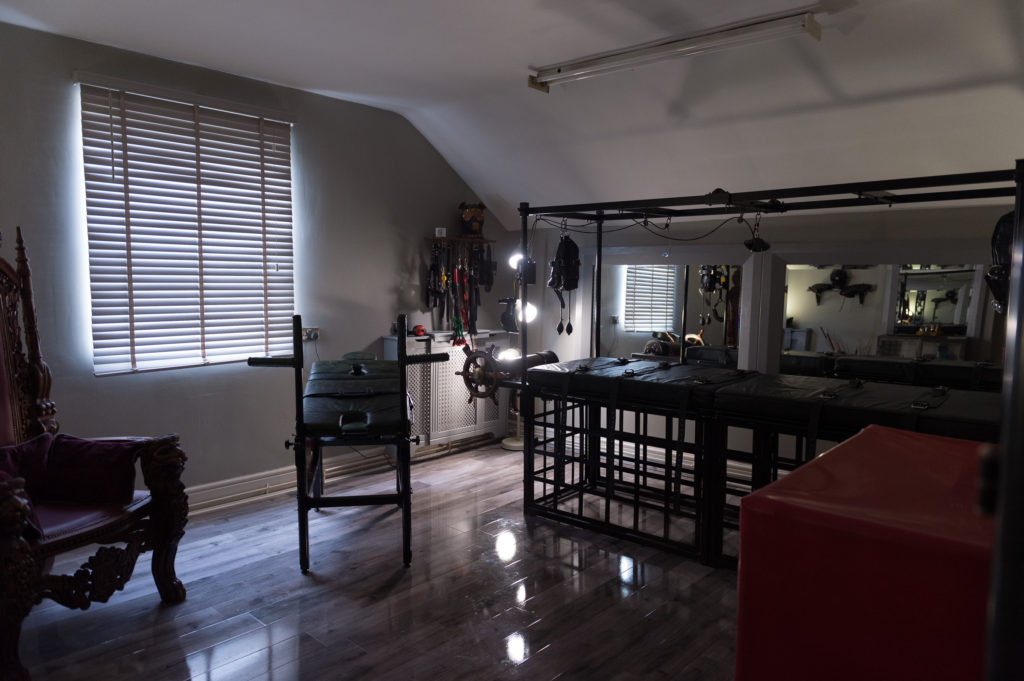 I truly have something for everyone within My chambers – should your imagination revolve around being my silent pet, naked, chained, and cloistered in solitary bliss, it would be My pleasure to install you in one of My cages. Helpless, gagged, and blinkered, feeling the secure tug of heavy chains that hold you fast, listening to the click-clack of My heels and waiting patiently with bated breath for your next command. You will lose track of real-time, suspended in just the realm of Mistress Sheba time, sometimes your thoughts racing wildly with new emerging fantasies.
Should extended time in restrictive bondage be your ambition, there are endless opportunities to create memorable restrictive sessions. I have a grand four-poster bed, crosses, an examination bed as well as body bags and hoods for total immersion.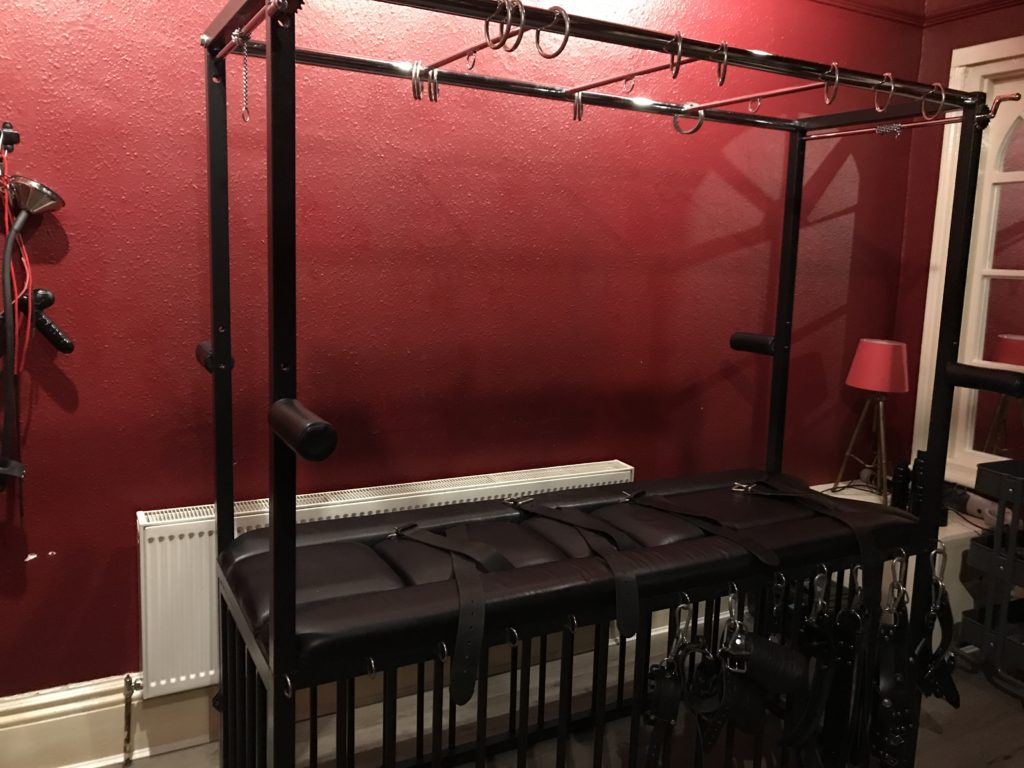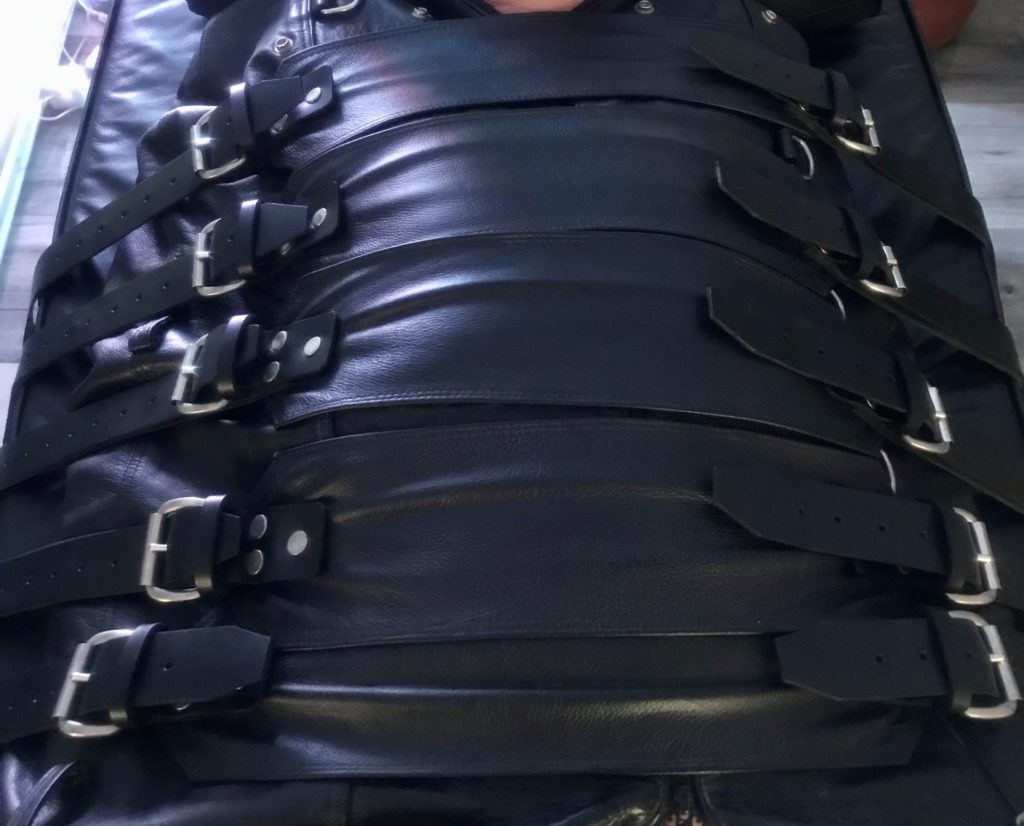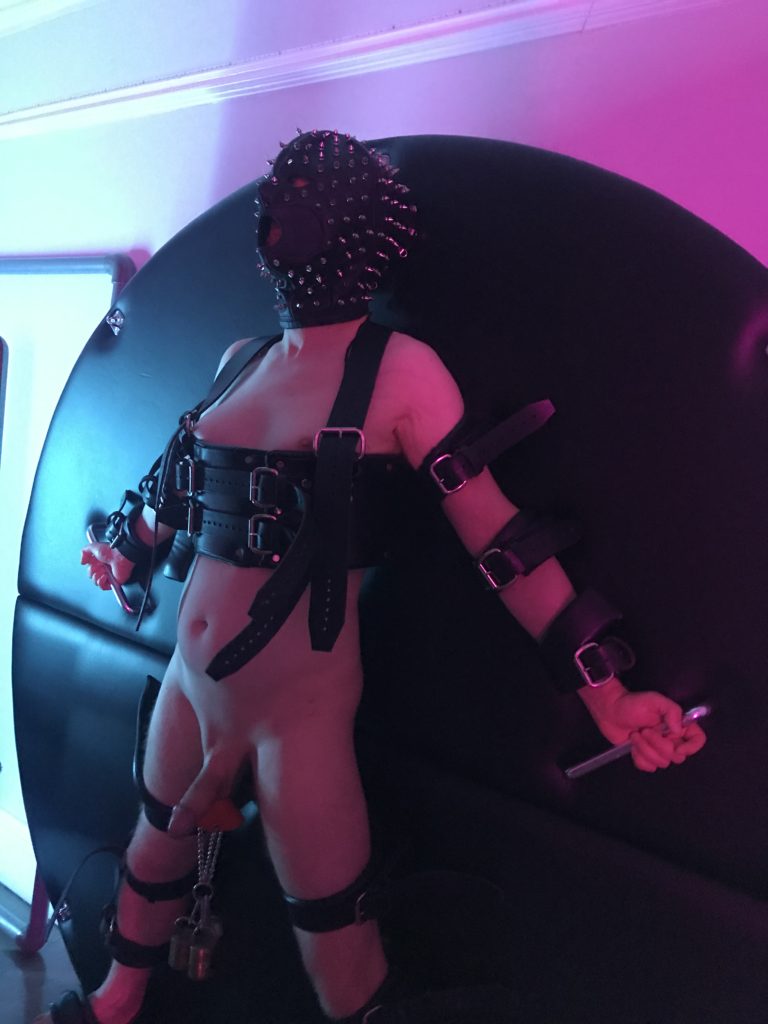 Heavy Bondage in Rubber
Rubber fans need to look no further, my own collection of shiny latex goodies awaits. I do so enjoy the ritual of encasing willing captives in body bags, tightening the bondage buckles, and fitting a hood, as we both succumb to the joys of the sounds and smells of rubber. It's My pleasure to take possession of a rubber chrysalis, to know the delights that the touch of my fingers create as they tease your powerless body.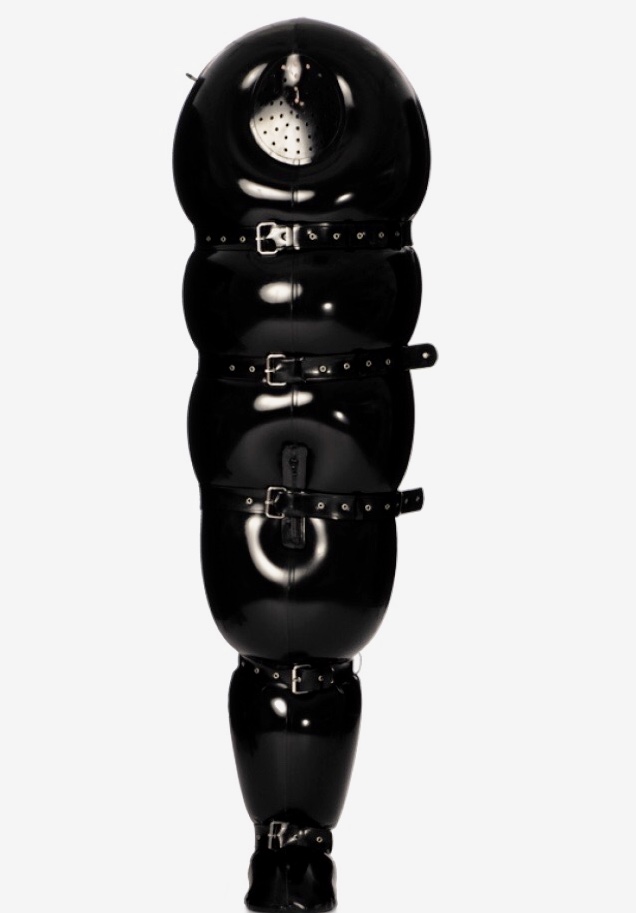 My knowledge and experience in all aspects of fetish equip me to engage with you at an intimate level; I conduct myself with grace, gravitas, and a sense of theatre. Your extended heavy bondage session may be accented by some of My other specialties, such as Interrogation or Tie and Tease. The only limit is within you….