Let me introduce my Venus 2000 and Tremblr
I'm proud to be the owner of 2 deviant pieces of high tech equipment, the Venus 2000 and the Tremblr, enabling Me to offer toe-curling sessions in self-masturbation and milking. If you've ever been curious about the erotic possibilities that open up to you when hooked up to one of these stimulating high-end gadgets, let me enlighten you further on the bliss they afford the user, should you want to indulge. They're second to none when it comes to delivering a guaranteed and often multi orgasm lending themselves to Edge Play and Forced Orgasm. Did I mention that these are just two of my favourite things as a naughty Mary Poppins would say?
Without being too technical, let's start with describing the kit – both machines work with the dual entities of airflow and vacuum creating suction around the girth of your penis and delivering automatic continuous strokes along the shaft and head.
The Venus 2000
The Venus 2000 is similar to a milking machine, having a beautifully fitted out cylindrical chamber for the penis, featuring an inner receiving tube in moulded rubber, into which your quivering penis will be inserted, within a clear acrylic housing-  so if I choose to let you watch, you can keep track of just how turgid that aching, straining cock will be as I allow this machine to work its magic on you. 
With adjustable settings that control the length of stroke, I have absolute autonomy as to whether I tease you relentlessly to spoiled orgasm or whether I milk you slowly to your tipping point and let you witness the volcanic eruption when your fully turgid cock can take no more.  
The Tremblr
As an excellent alternative to the Venus, I can also offer sessions with the Tremblr. It's a masturbation masterpiece that truly lives up to its name, and I guarantee will leave you quivering as you succumb to its relentless grip as the chamber glides back and forth over your imprisoned cock. Tremblr never tires, Tremblr never gives up .. at My whim, it can suck you off soft, slow and sensual, or it can take you to balls deep sucking and wanking you off to a high-speed frenzied climax. 
This isn't a gimmicky toy you'll get bored with. This is an experience you will re-arrange your life to accommodate. I have many regular repeat customers bearing testimony to this pleasure addiction. Tremblr has the added benefit of being a beautifully quiet machine, allowing you to focus purely on the tornado of sensation spiralling along with your throbbing hard-on.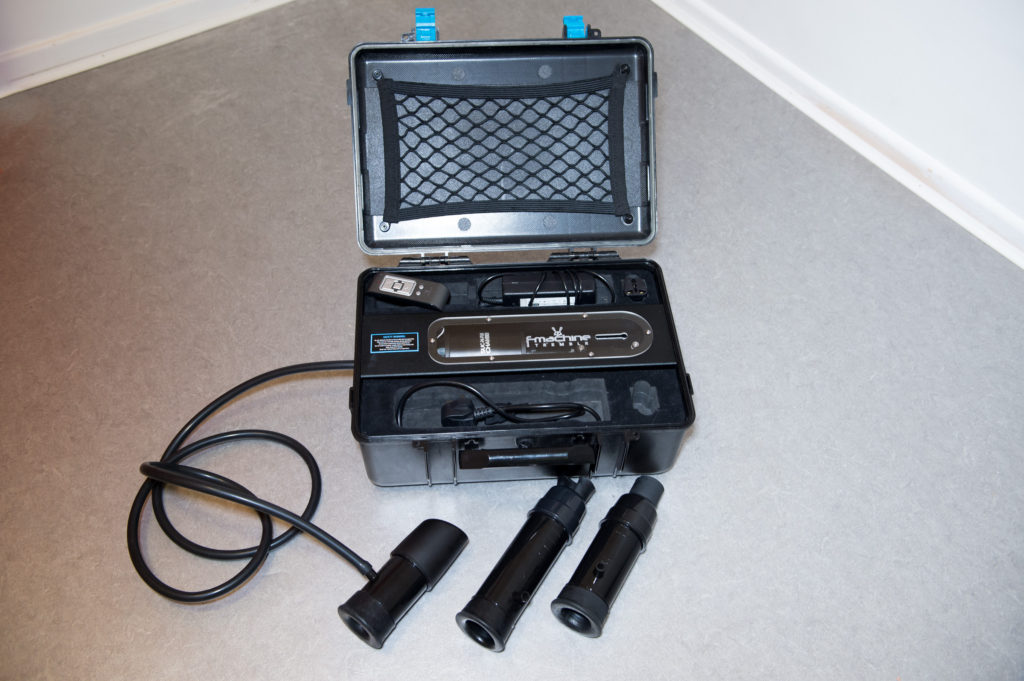 Whichever machine you opt for, with Mistress Sheba as the operative,  I'll be in complete control. I particularly enjoy using my fine stock of bondage equipment in tandem with this experience. Perhaps some wrist/ankle cuffs, a gag, a blindfold.
As soon as I have your body completely immobilised, you'll be slathered in lube and already sporting a growing erection as I let the tip of your cock enter the receiver and be sucked up to the hilt.
I do love the sight of it sliding back and forth in the cylinder and hearing the moans fill the room as I experiment with the gradations of strokes and speed.
It's so much fun watching and witnessing personal surrender and I must confess,  I can never resist cranking up the speed and seeing that moment of no return as it delivers one of the most powerful orgasms you'll ever have as I continue to let it milk you dry right through the climax. 
Milking Sessions in Manchester
Now that I've set the scene, how long the session lasts is your choice.  Will it be more than once you perform? Ruined? Forced? Prolonged? I will decide. There is little I prefer more than the relentless tease of a desperate man. Preferably caged on a long term basis. That is ultimate power!
Dare you submit to my Venus 2000 or the mighty Tremblr? I dare you > Contact Me Today